Peripheral Equipment for Corrugated Conversion.
Alliance Machine Systems.
*Setting industry standards worldwide for peripheral and auxiliary handling equipment.
The premier supplier of peripheral and auxiliary handling equipment for the corrugated board industry. Suppliers of all forms of Palletising Systems, Prefeeders, Rotary Diecut Stackers, Bundle Breakers and Separators, Loadformers. The RaptorPal is Alliance's latest and most innovative Palletising system yet, and is setting new standards……
Please enquire for further details.
Alliance OEM Service & Spares.
If you are an existing Alliance customer comprehensive parts , service back-up and maintenance contracts are also available on request. Should you wish to discuss your parts and service requirements please contact us for further assistance.
Machine retrofits and upgrade packages are available for most existing Alliance equipment – Get more out of your equipment for longer!
C-TEC Systems – EXCLUSIVE Agents for the UK, Eire and South Africa.
Prefeeders.
Separators.
Palletisers.
Stackers.
Specialty Folder Gluers.
Robotics.
Materials Handling.
J&L SFG.
Alliance offers cutting edge automation to improve productivity of high-speed flexo folder gluers, rotary die cutters, flatbed diecutters and multi-point folder gluers. 
Alliance equipment is focused on raising the productivity bar for your corrugated converting machinery.
J&L Speciality Folder Gluer 
Introduced in 1988 as the world's first, fully modular, shaftless, servo-driven Specialty Folder Gluer, the J&L changed the corrugated landscape and set new standards for flexibility, speed and performance. Coupled with a skilled and highly responsive US centered-service organization, satisfied customers expanded their businesses on the basis of the J&L's capabilities.
Now, our fifth generation J&L Specialty Folder Gluer, the J&L Mark 5, represents the unmatched, premier solution for the innovative box maker committed to delivering superior value to its customers. Preserving the robust, open, and fast-set design, while adding, expanding and improving the range of capability and accuracy, the Mark 5 is truly unmatched in the box market today.
Alliance J&L Mark5 Speciality Folder Gluer.
J&L Speciality Folder Gluer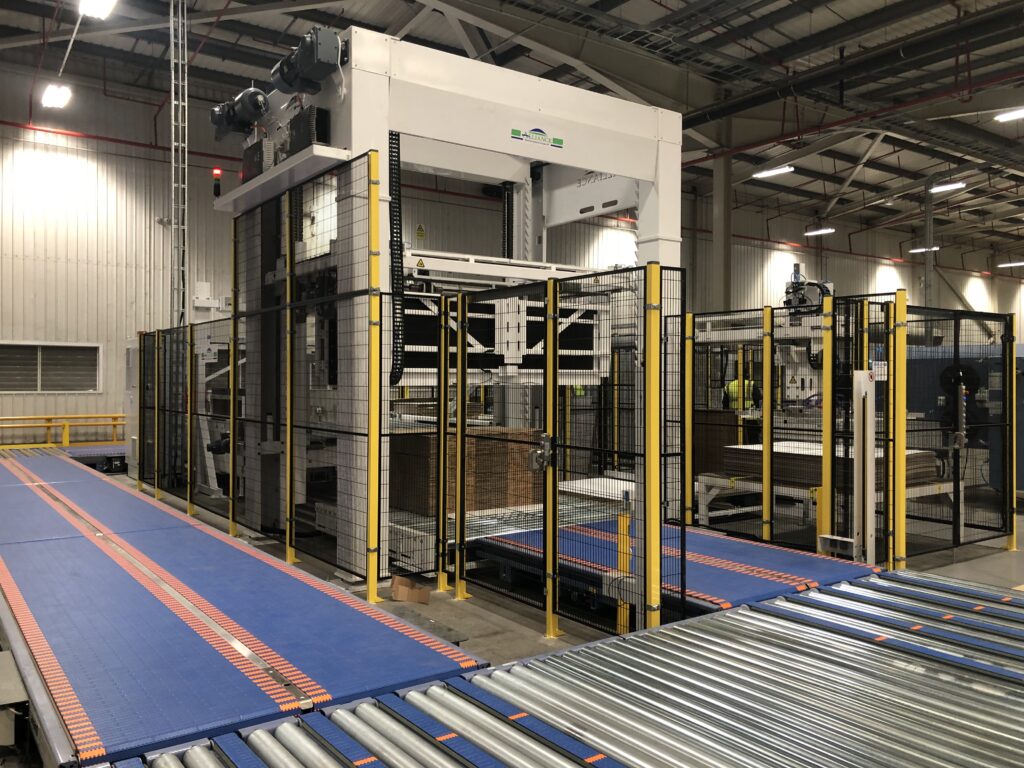 J&L Speciality Folder Gluer: