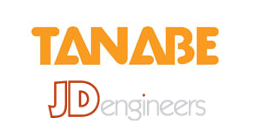 The Tanabe JD BoxR - Speciality Folder Gluer
The Tanabe JD BoxR - Speciality Folder Gluer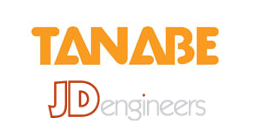 The Tanabe JD BoxR - Speciality Folder Gluer
In 2002, Netherlands based JD Engineers commenced with the development of a series improvements for multi point folder gluers. These improvements came about as a result of problems experienced by their customers. The solutions ranged from a simple machine part, through to a complete computer-controlled, high-speed, servo driven system. All the mechanical and electrical components, including software, are developed and carried out by JD Engineers – A customised solution!
All customised systems from JD Engineers are fully supported by a dedicated team of experts offering reliable back-up and assistance when and where required.
JD Engineers are able install and upgrade a wide range of folder gluers. The range of upgrades includes: Feederbelt controller, Counting systems, Servo Systems for backfolding hooks, Glue controllers, Stopper systems, 6-point folding systems, Extra folding belts etc.
The new Tanabe JD BoxR specialty folder gluer is a state of the art machine, with servo drives and large 19″ user friendly operator touch screen controls. Servo drives, offer precise control, minimize board jams and allow faster fault resolution.
With speed and accuracy that are highest in the industry, the redesigned Tanabe MPG delivers precision and folding reliability time after time. Improving on JD previous designs, the advanced JD control systems gives the operator easier access to all available information throughout the process.
Tanabe JD BoxR Multi-point Folder Gluers:
Industry leading Tanabe mechanical design.
European controls and compnents.
World class folding and gluing.
A superior specialty folder gluer – Percise control – speed and accuracy that are the highest available in the industry.